Roving Eye Enterprise upgrades Seaeye Falcon to HD video

20th Feb 2021
We are very pleased to have supplied our HD DVCiR camera to Roving Eye Enterprises, who are profiled in issue 26 of ROV Planet, you can download a copy from this link https://www.rovplanet.com/tportal_upload/md_publications/rovplanet_26.pdf
As the article indicates, Roving Eye were contracted by Microsoft for recovery of their underwater data bank and the DVCiR camera was used during the operation to give HD video footage.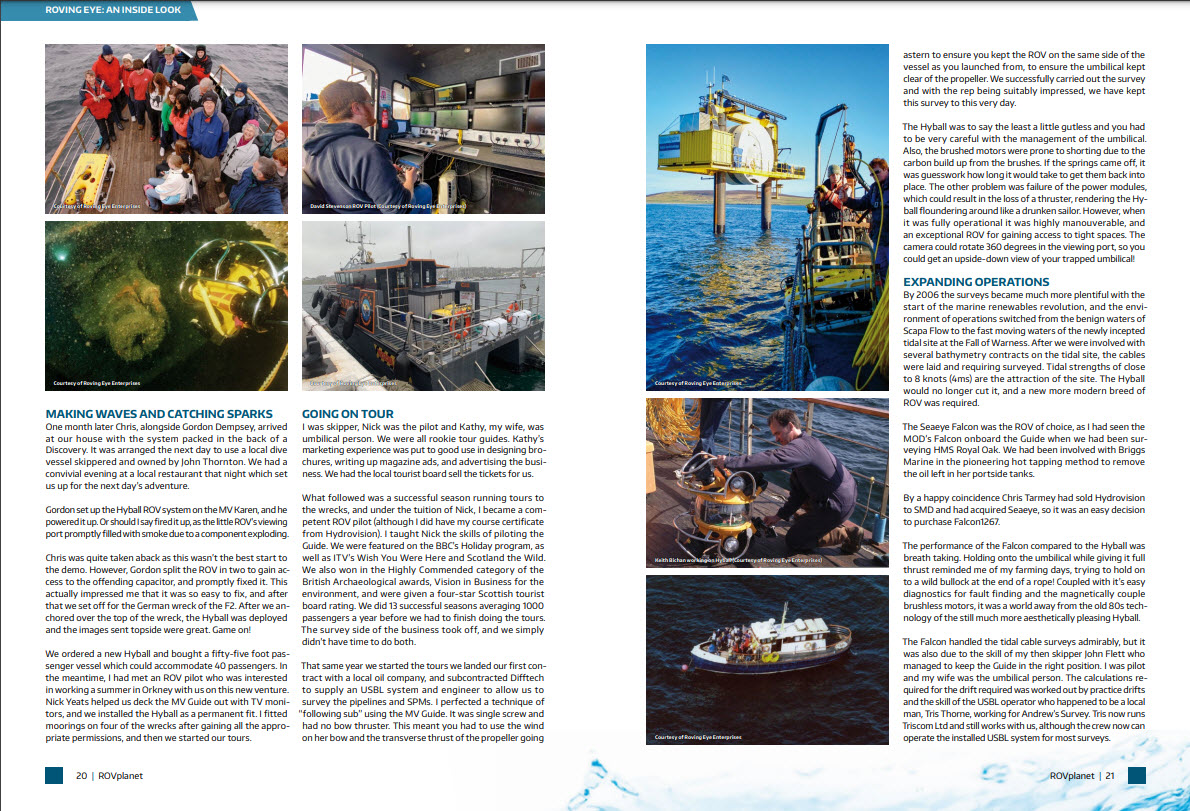 Roving Eye selected the NETmc Marine DVCiR for their ROV as it was a cost effective way of upgrading their Seaeye Falcon to HD capability without changing slip rings and umbilical.
The DVCiR is now available as a 4K camera, four times the size of image, hardly any increase in size of files size.
For more details download the datasheet NETmc Marine DVCiR.
Back to news